Top exhibition at Logan art gallery

Wed Mar 13 2002



Logan residents won't have to get up early to see a fantastic sunrise with the new photography exhibition Sunrises to Sunsets at the Logan Art Gallery.

Compiled by Loganlea artist Sandy Willmett, the collection documents the sunrise and sunsets, 365 days a year, rain, hail or shine.

Visual Arts Coordinator, Annette Turner said Sandy's passion for capturing sunrises would see her up before 4am and on location to capture the wonder of the sunrise.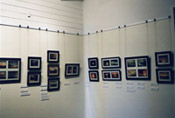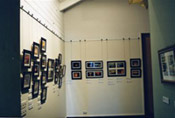 "Some of her favourite locations include Logan Reserve and Beenleigh, but she has ventured as far as the Sunshine Coast, Gold Coast and Mt. Tamborine." she said.
Ms Turner said Sandy's love for photographing sunrises and sunsets was developed at an early age.
"Sandy took her first sunset photo at the age of 15, over her neighbour's yard," Ms Turner said.
"The image was in black and white, as there was no colour film at the time, but Sandy was still impressed with the results and has since 2001 turned her interest into a thriving business."